EVERY BODY NEEDS A LITTLE TLC!
A personal development subscription box with transformation lifestyle content and little tender loving (self) care products.
The Get A Little TLC subscription box is full of super power helping to take professional women on a bi-monthly personal/professional development and growth, self-care, self-love and wellness journey. Each month is themed to assist you on your journey to become your best self, enhance your personal or professional growth, provide spiritual inspiration, and practice self-care and love.
Your monthly TLC box will be packed with 5-7 items to inspire you like…. books, journals, personal notes, goal setting tools, tea, and curated organic or handmade beauty, bath and skin care and wellness products that allow you to recharge, reenergize and pamper yourself.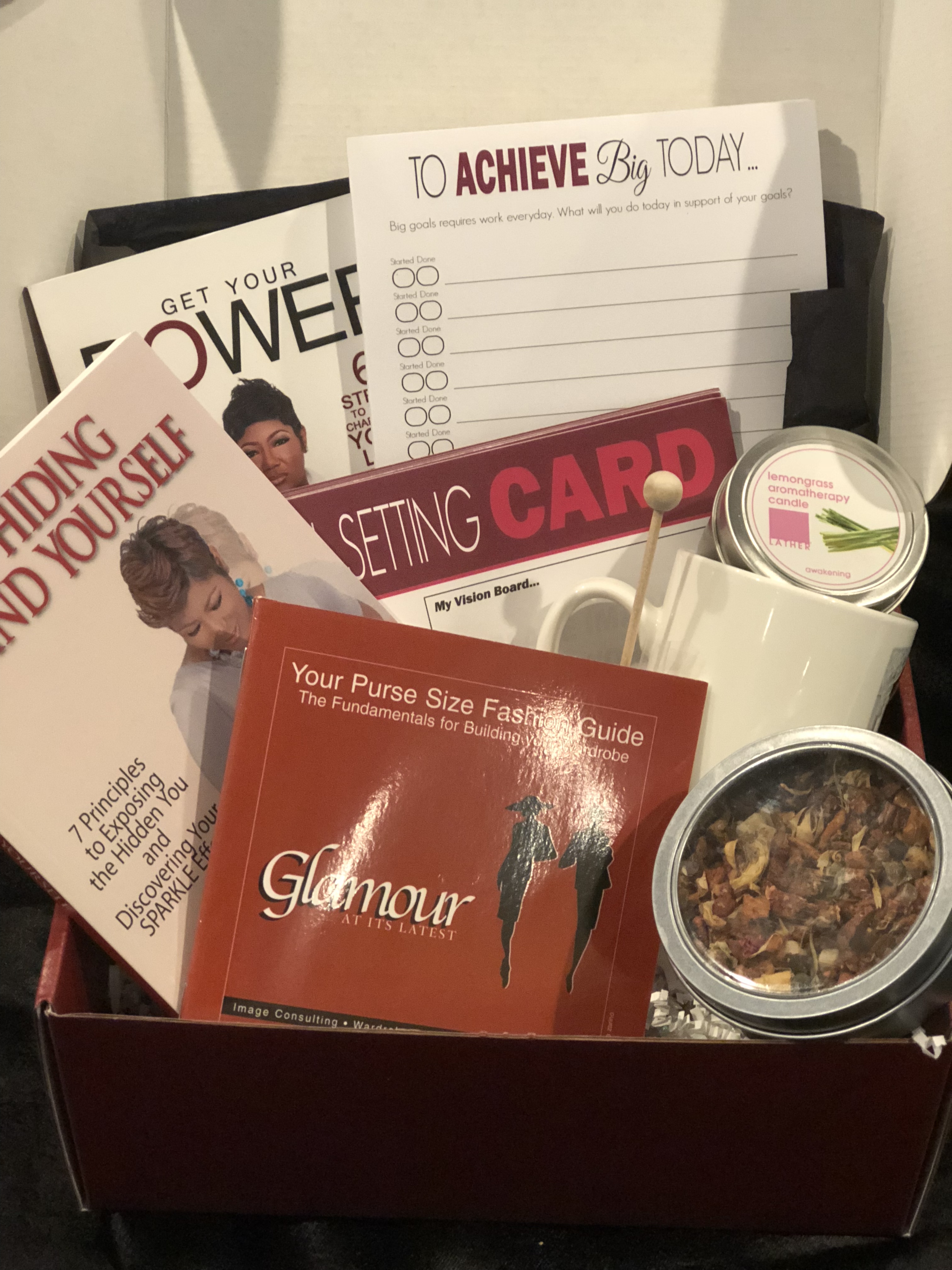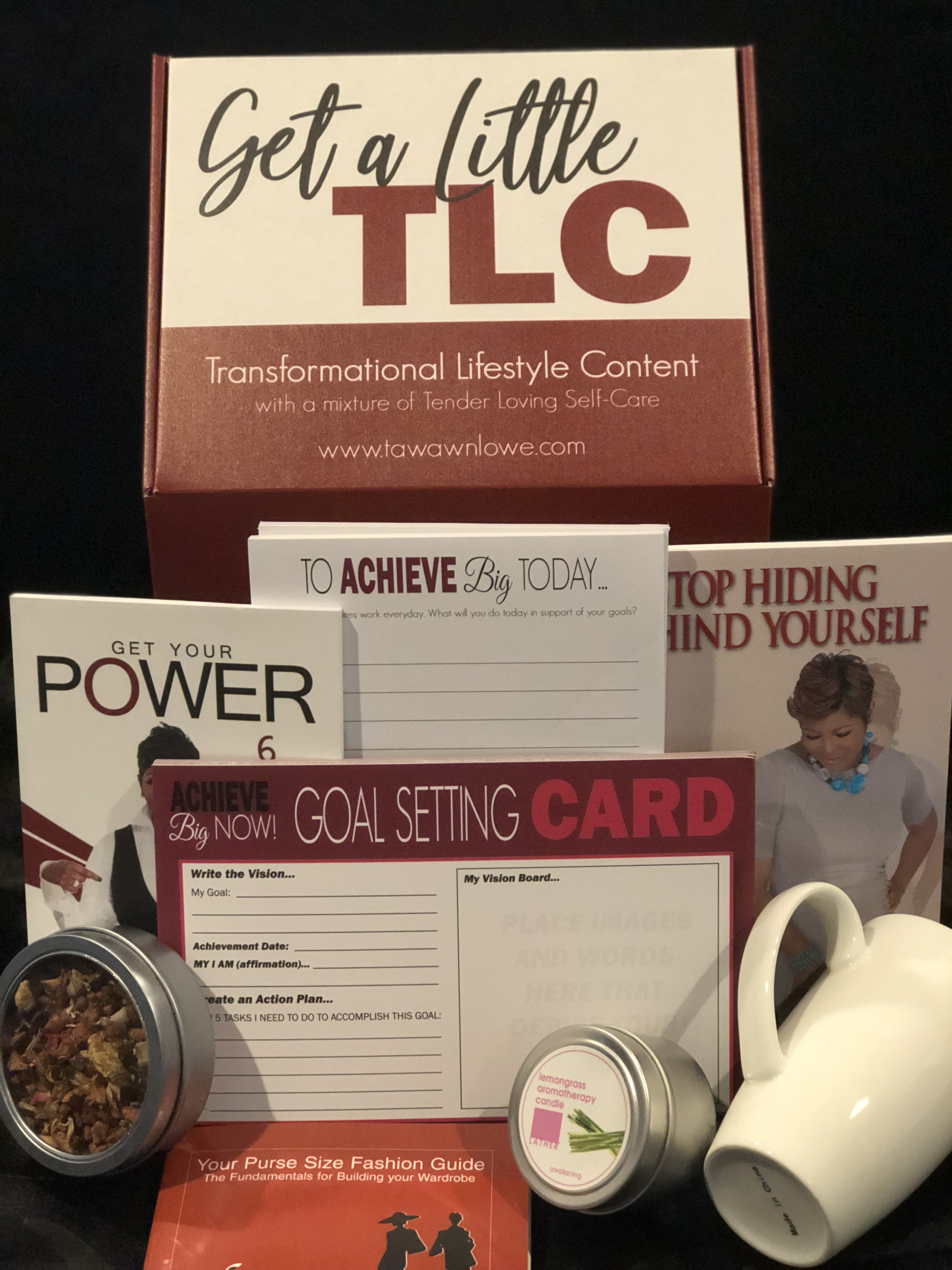 The TLC Box is bi-monthly, and every two-months you will receive personal and professional development, self-growth, self-care and wellness products
Your box will include:
a minimum of 1-2 books focused on personal, professional self-care, and spiritual inspiration,
personal and professional development tools,
1 oz loose leaf tea, or 2-3 tea bags,
2-3 beauty, self-care and wellness products, and
a surprise item, periodically.
PRODUCT OVERVIEW
We ship on the 18th of each bi-monthly cycle month – Example Jan-Feb (box mailed Jan 18),
We currently ship in the United States
Subscription automatically review by the 10 of the second month – Example Jan-Feb (renew Feb 10),
You can cancel anytime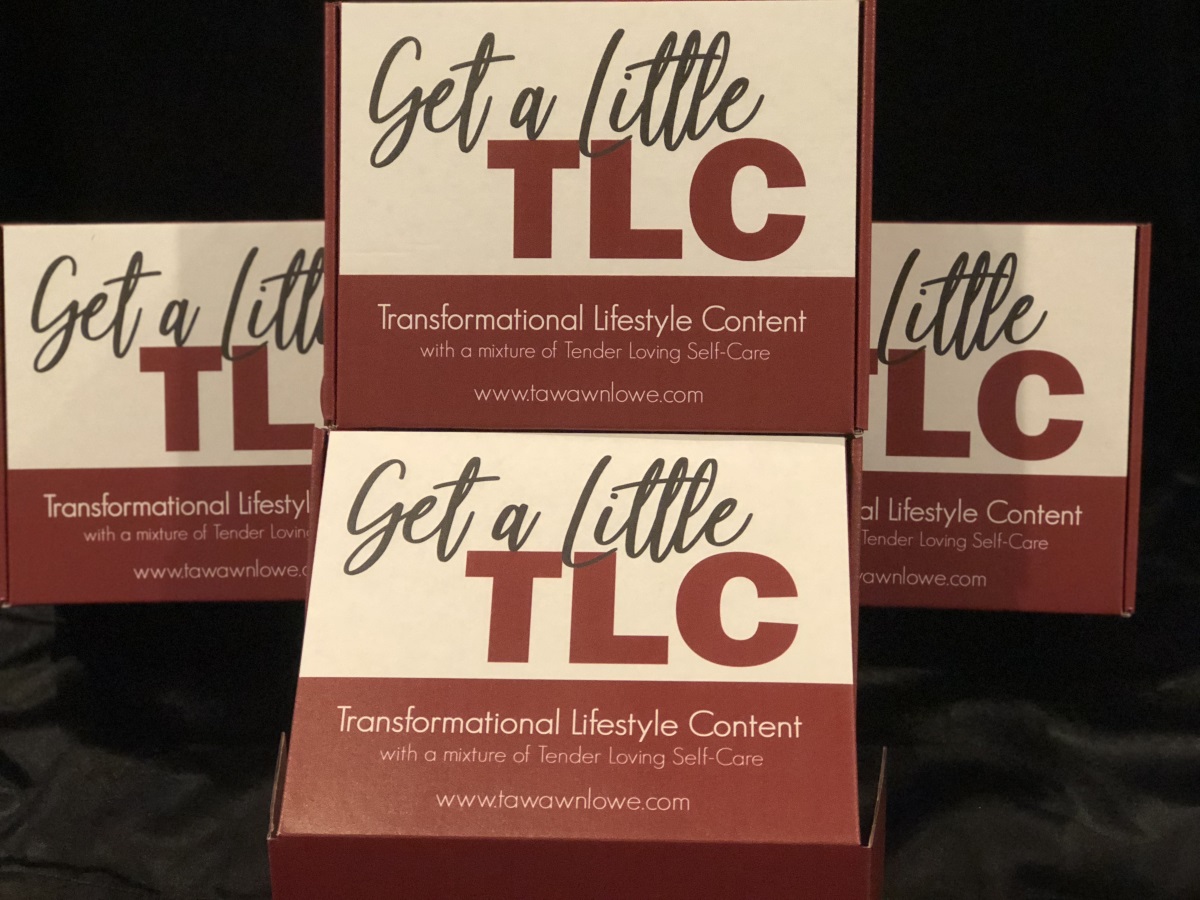 Our signature Get A Little TLC Box will be packed with 4-6 items to inspire you and help you with your personal/professional development and growth and self-care journey…… like books, planners, goal setting tools, and other personal and professional development items. Our goal is simple, to help you with your journey to evolve into your best self, and create your best life.
If you already have the book or any of the items in the box, that's a perfect opportunity to gift it to another professional woman who is series about investing in her personal/professional development and growth, and practicing self-care/self-love.
---
Is there a contract?
No! You can subscribe bi-monthly, and cancel anytime, or you can pre-pay for 3 or 6 months at a time. AND if you pre-pay on an annual plan, you'll get SPECIAL BOX FOR FREE!
If you are on a recurring subscription, renewals are posted to your credit card on the 15th of first month. You will get a reminder email on the 14th each month in case you need to make a last-minute change to your address, and billing information. If you need to cancel, we understand, and you are welcome to rejoin when you are ready.
---
How much is shipping?
Each box has a $8 flat rate. The shipping price "is not" to the price of the box because we want to maximize the items you receive in each package. In some instance shipping may actually costs more than you pay, but we absorb the rest.
At this time, we are only shipping to the United States.
Our bi-monthly cycle is as follows: January-February (box in Jan), March-April (box in March), May-June (box in May), July-August (box in July), Sept-Oct (box in September), and November-December (box in November).
All bi-monthly boxes are shipped at the same time – on the 18th of the month.
All orders must be placed by the 10th of the month in order to receive that next bi-monthly box (unless we have extras). If you subscribe after the 10th and want the current bi-monthly box, contact us and we'll let you know if there are any left to ship.  Otherwise, you are subscribing for the next bi-monthly box.
---
Can I give this as a gift?
Of course, we would love that! You can add a subscription to your cart and check "This is a gift" at checkout. Choose the length of their subscription (most gift subscriptions are 2 bi-monthly cycles) and it will not automatically renew. You can leave a gift message which we'll deliver with the box.
Be sure that you correctly enter your billing address but THEIR shipping address.
---
What is your cancellation policy?
We understand that our subscription box isn't for every professional woman. And that's okay! If you are not completely satisfied with your "Get A Little TLC" Box, you can cancel your subscription and discontinue your bi-monthly payments at any time. To read about cutoff dates and such, click HERE to view our full cancellation policy.
---
 We regret that we can't offer refunds on boxes that have already been shipped. 
If you don't like the box contents, then that is the perfect opportunity to gift some of the items to an up and coming, or another professional woman. But make sure you cancel your auto-renewal so you aren't stuck with another shipment that's not a good fit for you.
---
How can I submit my product for your subscription box?
We're always looking for new, different and unique items and products you can pitch your product HERE.