Gift A Little TLC
You can give anyone a little TLC by giving this month's subscription box as a gift. Each box is filled with 5-7 items you like…. books, journals, personal notes, goal-setting tools, tea, and curated organic or handmade beauty, bath and skin care and wellness products that allow your gift recipient to recharge, reenergize and pamper themselves.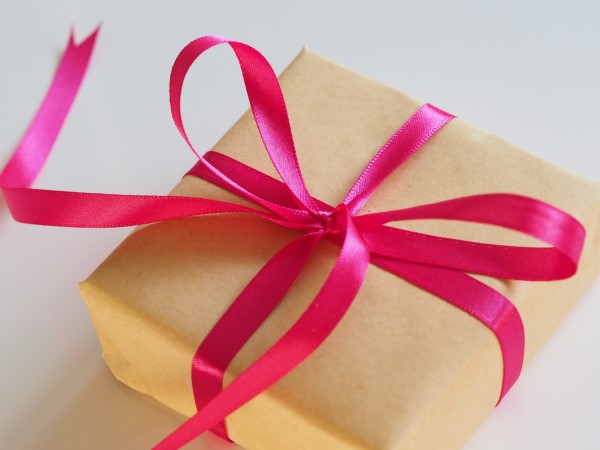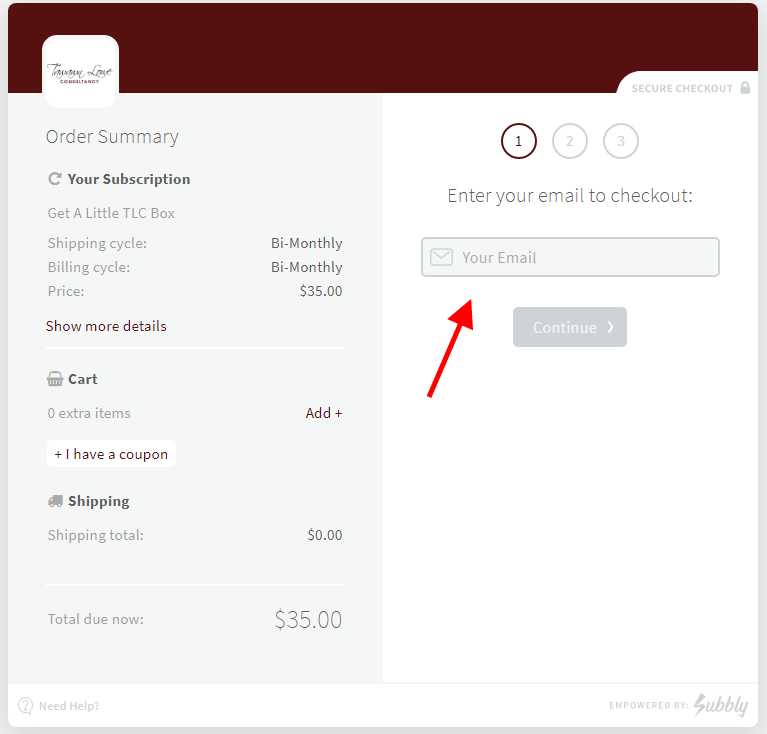 Provide Your Email Address
Once You click "Gift A Box" at the bottom of this page, you will begin the process of sending a little TLC to a special someone. Start with providing us your email address in the box provided and click continue.
Enter Your Name
Next, enter your first and last name so we can finish set-up your account. DO NOT enter your gift recipient's information here.
Click "Let's Do This" to move forward and provide the information of your gift recipient.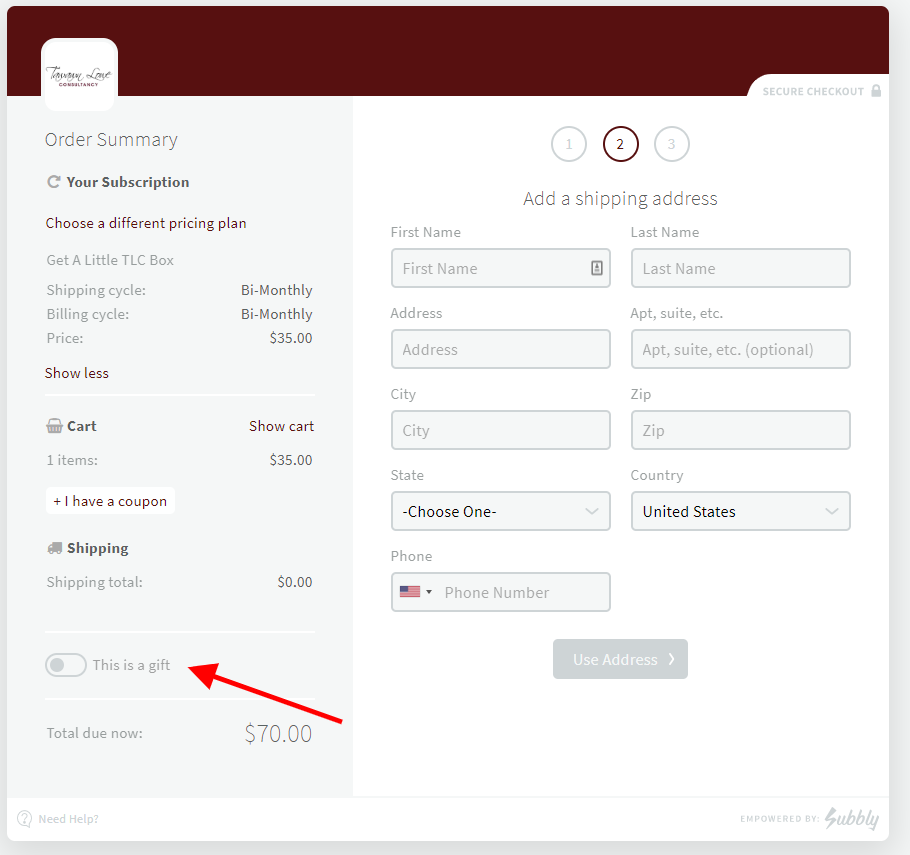 This Is A Gift!
Complete this information with your gift recipient's name, and mailing address. Be sure to let us know "this is a gift" (see red arrow on the image to the left), by clicking the toggle button.
Once you completed click "Use This Address". On the next page, you will provide your payment information and click "Continue". Review your order and checkout.
Click the button below to gift someone a little TLC!